As someone who knows her sequins addiction springs from a childhood fascination with the kings and queens of sequins like Michael Jackson, Diane Ross and Cher (maybe my age is showing now) or Beyoncé and Lady Gaga, when it comes sequins you can count on me to be easily distracted by its shiny fabulousness.
And these shimmery stunners are perfect for all occasions. So, let's cue up the music and get the red carpet ready for all of your holiday events!
1. Multi sequin embellished plus size shift dress
2. Plus size sequin sheath dress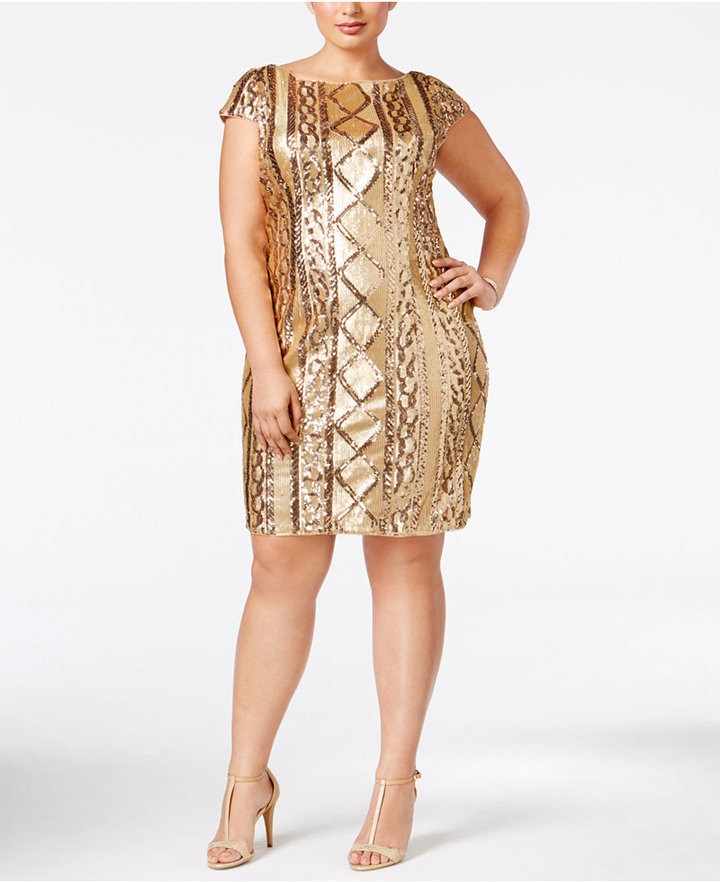 3. Curve jacket in disc sequin embellishment
4. Sequin tulip skirt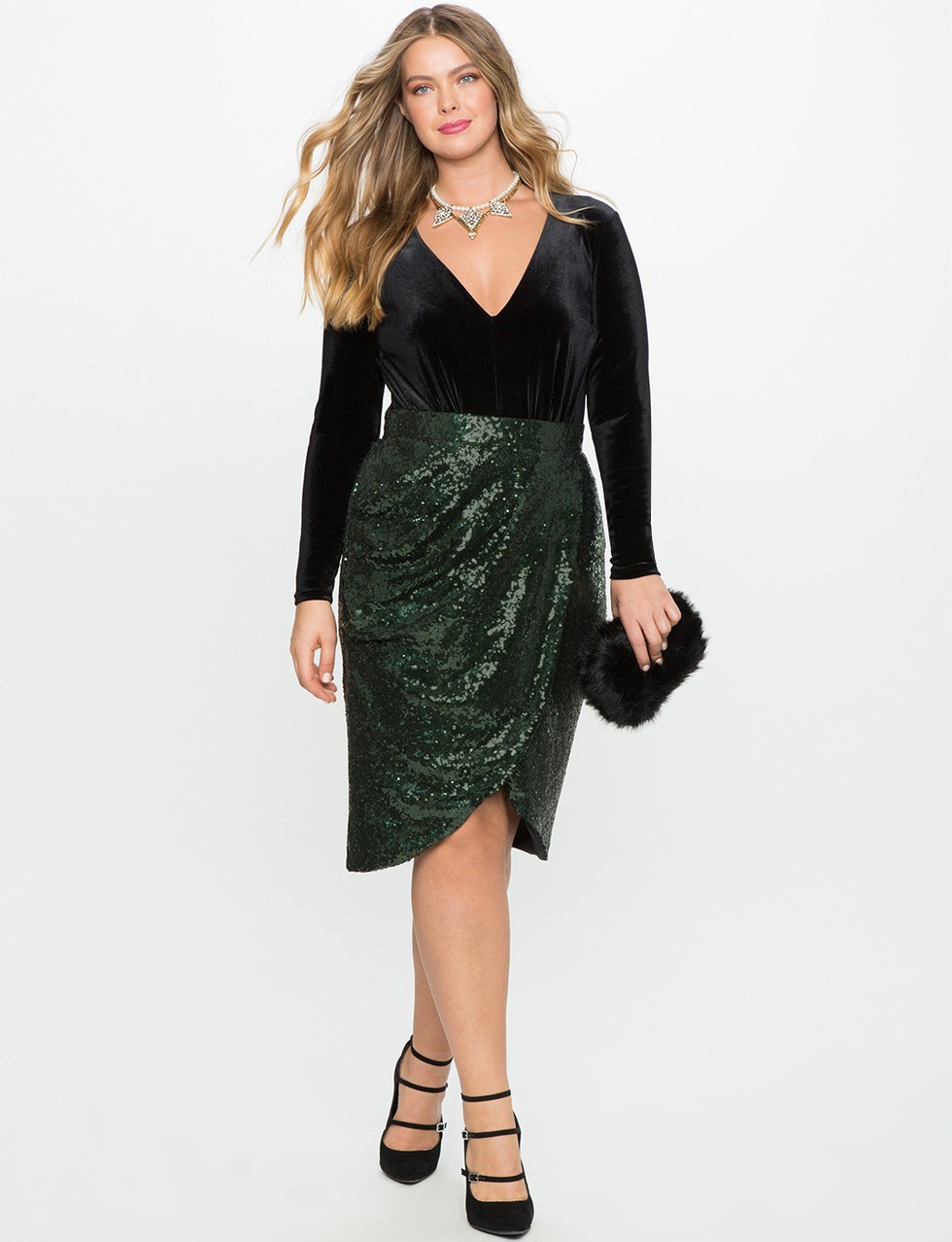 5. Plus size sequin bomber jacket
6. Layered sequin knee length dress
7. Plus khaki sequin camo bomber jacket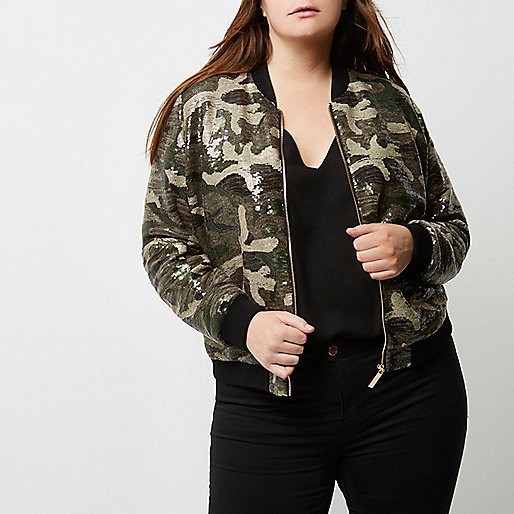 8. Plus size sequin romper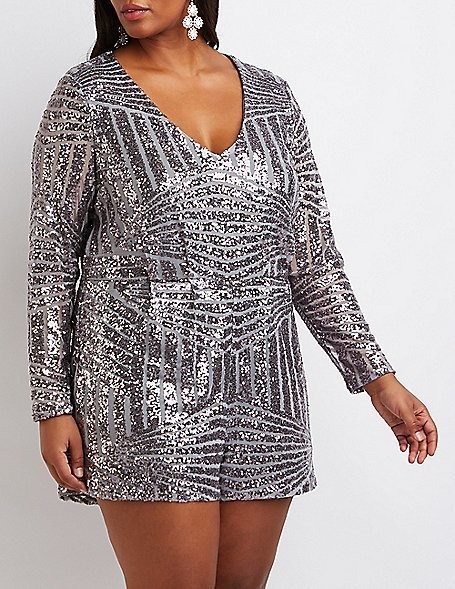 9. Plus size sequin pant
10. Plus metallic grey sequin grazer top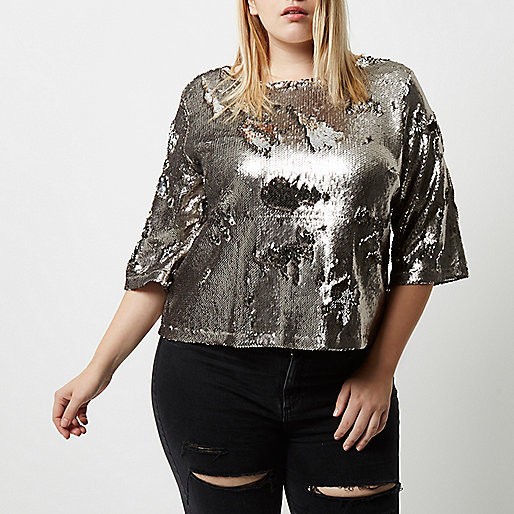 Now I'm not saying it's time to give up on that prized LBD, but slipping into something a little more ornate or POW POW has never hurt anybody. There is no such thing as too much sequins for the plus size girl. Which piece is your favorite?